Eastgate Dental Centre
Your Family Dentist in Hamilton
If you're looking for a family-friendly dentist in Hamilton or Stoney Creek, turn to the team at Eastgate Dental Centre! We offer general, cosmetic, and emergency dentistry services from a team of dental professionals and experienced dentists near you. Join us in our welcoming and friendly environment all your dental needs!
We Have Received More than 30,000 Smiles in Our Dental Clinic
Our dentists and dental hygienists in Hamilton are proud to know that we're helping people in our community eat, speak, and smile with confidence.
Our Dental Services Near You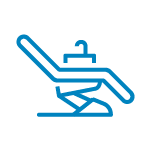 We bring decades of experience to the table, offering you and your family a wide range of preventative dentistry services.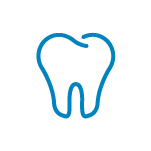 You're always in good hands here when you need strong and beautiful dental restorations that will stand the test of time.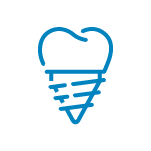 Our dedicated team has helped thousands of patients receive dental implants so secure you'll hardly know the difference!
Conveniently Located in Eastgate Square
Our Hamilton dental office is centrally located on the ground floor of Eastgate Square and is fully wheelchair accessible. We look forward to welcoming you into our dental clinic for your next appointment!
How We Go Above and Beyond
Convenient Business Hours
We understand you have a busy schedule, so we'll work around it! You can book evening and weekend appointments and visit us any day of the week.
A Wide Range of Services
We make the dental care experience convenient for our patients by offering many general, restorative, and cosmetic procedures all in one familiar location.
A Strong Commitment to Your Care
Our energetic dentists in Hemilton are committed to caring for your long-term dental health, as well as your overall health and well-being.
Get in touch with us today!
"*" indicates required fields
When was your last visit?
Take care of your oral health & book your dental hygiene appointment today.